Via Mechanics is a pioneer in PCB machining and processing and the creator of many products that have broken fresh ground. Its heritage of original technology developmental capabilities underlies the company's operations.
Have a question? Get in touch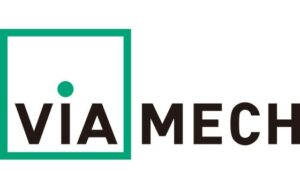 Laser Processing Machines
LC-2Q Series

LC-4N Series

LU-2L Series

LU-4NF Series

LUC-2K Series

UV + CO2 laser processing

UV + CO2 laser processing

Applicable PCB:
High end HDI & package PCBs
BGA     CSP

BGA     CSP
FC-BGA    FPC

Features:
A high speed, high precision
CO2 laser processing machine
for high-end HDI and package PCBs.
Precise pulse control through
new galvano control technology,
reduced non-operating time
through a unique applications.

Features:
Achieves high-precision hole position accuracy at the highest level in the world Achieved 20,000hole/sec. with high power laser head and nwe optical system.

Features:
Suitable for mass production of micro hole of flexible board. Equipped beam mode switching function, flexibly processing to many kind of materials. Capable of countour processing for FPC with routing function.

Features:
The world's highest level of hole position accuracy and micro hole processing. Achieved 8,000 hole/sec. with high power and high frequency laser head and high speed Galvano sysytem.

Feature:
To enable Cu opening with UV laser, and resin removing with CO2 laser by one machine continuously, keep hole position accuracy very high. Suitable for build-up board.of aoutomotive, communication infrastructure, and saver.
Click on the green arrow above for Product Datasheets