The relevance of PCB production is also growing with the advancing digitalisation as the use of PCB extends to all areas of life. Almost every electronic device today contains one or more printed circuit boards. For more than 45 years already, BÜRKLE has been serving PCB manufacturers worldwide as a line manufacturer with advanced laminating technologies and is always one step ahead of the times.
Have a question? Get in touch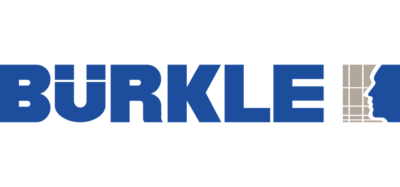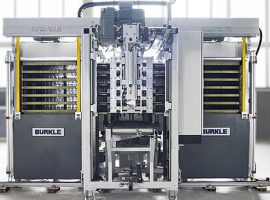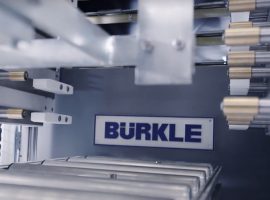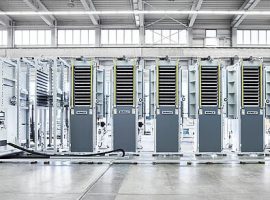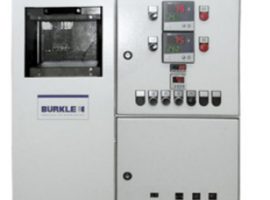 The BÜRKLE laminating lines produce at the highest technical level with a clear focus on the customer-specific requirements. For the production of printed circuit boards, BÜRKLE is the reliable partner at your side. The automated production of printed circuit boards and base material places high demands on laminating technology: These include taking temperature, pressing force and plate parallelism into account.
BÜRKLE customers benefit not only from the customer-specific line design and optimised laminating processes but also from a sophisticated laminating concept with high output quality from the laboratory press to the small and medium serie production press.
Reference
Press Range (tons)
Operated
Heating - Cooling
Vacuum
Usable surface
Max. operating temp.

Laboratory press LAT 1,8 and LAT 4,5

Electrically heated, cooling optional

Hydraulic laboratory press type LA 4

Electrically heated, cooling optional

Electrically heated vacuum press type LAMEV

Electrically heated, cooling optional

Thermal oil heated press type LAMV

Thermal oil heated and cooled.

1.400 x 2.350 mm · 1 – 20 daylights
WORK CELL²: Small and medium series production
The WORK CELL² easily adapts to your production requirements. Whether as a stand-alone hot press or a complete laminating line with cold press and carriage: The small and medium series production of printed circuit boards is optimally implemented by our WORK CELL² laminating line.