From coatings for the manufacture of printed circuit boards and the protection of assembled printed circuit boards/electronic components to integrated coating technology solutions, Peters is a global leader in the field of electronics-related high-tech coatings for automotive electronics, aerospace engineering, industrial electronics, medical technology, LED applications and other industries.
Have a question? Get in touch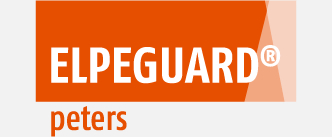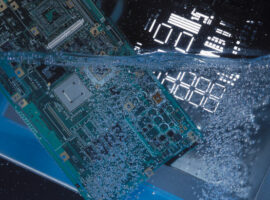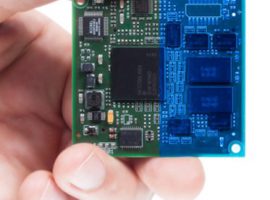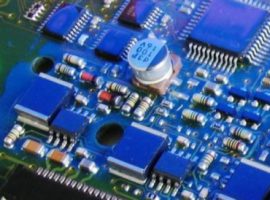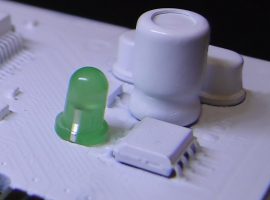 ELPEGUARD® conformal coatings are used to protect and insulate assembled pcbs so that they can fulfil higher requirements regarding reliability and service life.
ELPEGUARD® Thin film coatings:
Solvent-containing or aqueous 1- and 2-pack "ready-to use" systems with very good resistance against moisture and condensation, thus enabling an excellent corrosion protection for assembled pcbs (e.g. e-corrosion and migration), typical dry layer thickness < 80 µm, suitable for coating flexible circuits ("flex-to-install"); can be soldered through for repair or mechanically removed (blasting method); coloured-transparent, opaque or fluorescent adjustments permit a simple checking of the coating layer for completeness with daylight or UV light (black light).
ELPEGUARD® Thick film coatings:
solvent-free 1-pack systems with excellent chemical resistance; typical dry layer thickness > 80 µm, thus providing excellent protection even in critical weather conditions; the fluorescent adjustment permits an easy and reliable check of the coating result under UV light (black light), can be removed mechanically for repair purposes.
| | | | | | | | |
| --- | --- | --- | --- | --- | --- | --- | --- |
| | | | | | | | |
| | | | | | Aqueous. Good yellowing resistance. | | |
| | | | | | Automotive application. Removable for repair. | | |
| | | | | | Quick processing. Solvent-free / VOC-free. Cross-linking reaction even in shadow zones. | | |
| | | | | | Elasticity for thermal and mechanical constraint | | |
| | | | | | | | |
| | | | | | Dispensable to build dam to prevent conformal coating penetration | | |