The dissipation of heat is the key to maintaining longevity and reliability of semiconductor and power devices. Indium Corporation is a leader in the development of both solder and metal-based thermal interface materials (TIM) for a wide variety of applications.
Have a question? Get in touch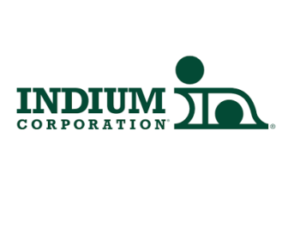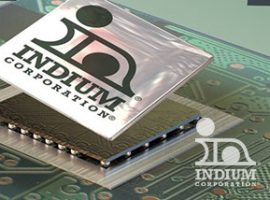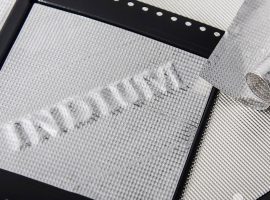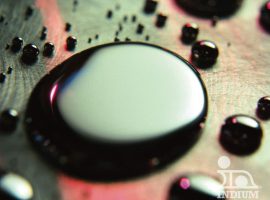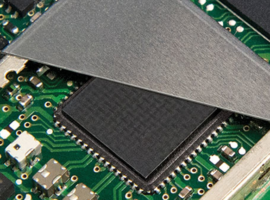 All thermal interface materials from Indium Corporation are metal-based, which means they have a very high conductivity as compared to polymer-based thermal interface materials. Indium metal, for example, has a conductivity of 86W/mK and is 4 times softer than lead. Its ductility and thermal conductivity make it ideal as a compressible thermal interface material.
HSMF and HSMF-OS
HSMF is a compressible thermal interface materials made of a non-silicone-based polymer. It is ideal for large area thermal interface requirements, such as IGBTs, which can benefit from the 0.010" thickness. It is also helpful for die-cast heat-sinks with poor planarity. Assembly is efficient as this material has an inherent adhesive property on both sides that allow for easy placement.
HSMF-OS is ideal for burn-in applications due to its reliability and ease of use. It has adhesive properties on just one side that allow for hand placement, removing the need for additional steps and fixtures. HSMF-OS is designed for high-insertion capability. Its tensile strength of ~90MPa and soft compliant polymer backing provides a configuration with "designed in" insertion survivability.
m2TIM™ & Liquid Metal
Liquid Metal: Alloy systems that are liquid at room temperature have a high degree of thermal conductivity far superior to ordinary nonmetallic liquids. This results in the use of these materials for specific heat conducting and/or dissipation applications. Other advantages of these liquid alloy systems are their inherent high densities and electrical conductivities.
m2TIM™ is a unique solid/liquid hybrid thermal interface material that combines liquid metal with a solid metal preform to provide reliable thermal conductivity while eliminating the need for a solderable surface.
Solder TIMs
Indium Corporation's Solder Thermal Interface Materials radically improve:
Heat dissipation efficiency in electronic devices
Thermal conductance for high power devices – with densities in excess of 1000 watts
End-of-life performance at the thermal interface – to avoid failures common with fluidic solutions such as greases
Portable device battery performance – by reducing thermal resistance and cooling fan size
Portable device use profile – by reducing heatsink size and mass
Compliance with RoHS while accommodating step soldering requirements