Founded 40 years ago, Wandres provides the very best cleaning technology wherever particles and dust on surfaces cause flaws and rejects during production.
Have a question? Get in touch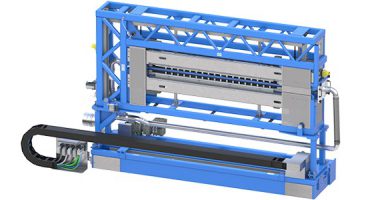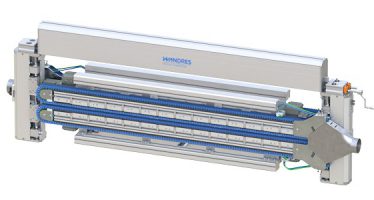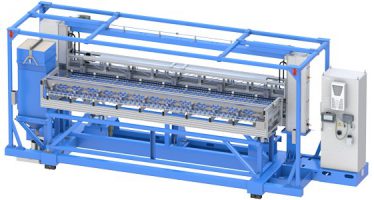 The B Line: Evomat and Cevomat cleaning systems
The Evomat and Cevomat cleaning systems can easily be integrated into existing production lines thanks to a narrow footprint. An integrated self-cleaning mechanism with heating elements provides for a reliable and low-maintenance performance in continuous process operations.
The C Line: Sword Brushes and Tornado
Sword Brushes and Tornado Channels provide extremely effective surface cleaning for boards and panels in industrial production lines. Due to the compact design and space-saving footprint of these machines, they can easily be integrated into existing conveyor systems. The modular system of the C-Line creates unique cleaning installations which are perfectly tailored to meet the specific requirements of each individual client.
The D-Line: Robot Sword Brushes
Robot Sword Brushes adapt perfectly to complex geometrical shapes and can be deployed flexibly with all standard robotic systems. Three-dimensional shapes, for instance the surfaces of car body shells, are cleaned effectively at fast cycle times.
The F-Line: the Web Sword Brushes
Paper and cartonboard webs as well as plastic film and foil webs can be cleaned on both sides even at fast web speeds while still achieving consistently high quality cleaning results. Sword Brushes wipe crosswise to the web direction and can deal with working widths of between 400 mm and over 3000 mm. Utilising brush cleaning technology, these cleaning modules can be combined with air-assisted, contactless cleaning systems.