CCI Eurolam offers a wide range of substrates specially designed or treated for Printed electronics - from PET, ITO, TPU, Kapton to silicon films - to meet different operating temperatures range and cost constraints.
Have a question? Get in touch
100% paper substrate that is a truly viable alternative to plastics for printing electronics.
With incredible thermal stability, mechanical strength and outstanding sintering capabilities, PowerCoat is the ideal substrate for more advanced printed electronics such as capacitors, sensors and highly complex circuitry.
Termally Stable Paper for printing and curing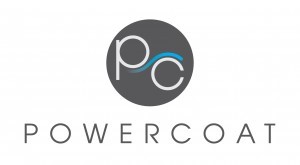 Name
Type
Thickness (µm)
Sintering T°C
Benefits
PDF

PowerCoat® XD

  High roll-to-roll strength required in flexo, gravure, offset and screen printing techniques
  Superb sintering capabilities in air, photonic and RF thermal processes
  Superior thermal stability in colour and dimension (180°C during 5 min)

PowerCoat® HD

High definition pattering
Superior thermal stability in colour and dimension (200°C)
Intexar™-Liveo™ Film
Type
Product Code
Features
PDF

High recovery TPU based film with adhesive

High recovery adhesive – 120°C melting Temperature

Soft Skin Adhesive for gentle patch wear on human body

Four housing, insulating, cover ans based film

Pressure Sensitive silicone adhesive for medical device
Pressure Sensitive Adhesive (PSA)
| | | | |
| --- | --- | --- | --- |
| | | Transfer tape pressure sensitive acrylic adhesive (50 to100µm) backed with release liner. | |
| | | Medium performance acrylic adhesive from 25 to 100µm | |
Kapton PI Based Film
| | | | |
| --- | --- | --- | --- |
| | | Kapton film from 25 to 125µm | |
| | | Carbon coated Kapton for heater application | |
| | | Kapton film with adhesive | |
| | | | |
PET/PC/ITO Coated Film
| | | | |
| --- | --- | --- | --- |
| | | Crystal clear, Heat stabilized PET. Pretreated on one side for improved adhesion | |
| | | Clear, Heat stabilized PET. Pretreated on both sides | |
| | | ITO coated PET from 100 to 300 Ohm/sq | |
| | | Polycarbonate 1 side glossy, 1 side matt for printing | |
Release Film
| | | | |
| --- | --- | --- | --- |
| | | Release film with operating temperature of 204°C | |